---
KSSP-11: Real Estate Risks-2
Starring: Bambolina, Summer Haize, Sherin Shane, and Thomas Silk
A year ago we released our first video...Real Estate Risks. Now, just when you thought it was safe to sell a house again...Real Estate Risks-2.
Robbers (Bambolina and Thomas Silk) prey on unsuspecting real estate agents, forcing them to strip before they are bound, gagged and robbed. Only everything doesn't go according to plan with their latest victims (Summer Haize and Sherin Shane). One real estate agent escapes and another pulls a gun on them. All three women end up chewing on gags (stuffed mouths, tape, bandanna and scarf) and fighting ropes, at one point all at the same time.
Later, the real estate agents find out where the robbers are staying. Their attempt to capture them and extract revenge doesn't exactly go as planned. This portion of the video includes a bra and panty scene filmed in a very hot car. There is also a chloroform scene. The fate of the robbers and the real estate agents hang in the balance as this video reaches its exciting conclusion.
---
Real Estate Risks-2: (about 77 minutes long): $22 (postpaid in US). Available in VHS and PAL and all other formats (at extra cost).
---
Stills taken during production of Real Estate Risks-2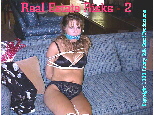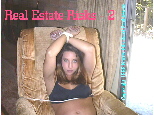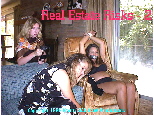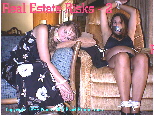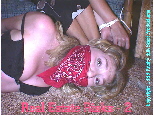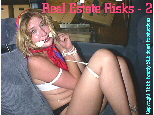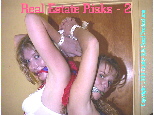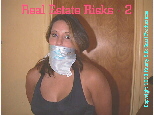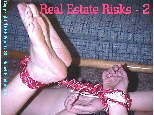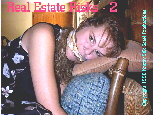 ---
BACK TO DAMSELS IN DISTRESS VIDEOS PAGE
---
Scarf Fashions | How To Tie | Models | Didcap | Evidence | Order
Quick Guide | Erotic | Scarf Rope | Pantyhose | Amateurs | Specialty
Tommy and Bev, Knotty Silk Scarf Productions
© 2000 - 2007, All Rights Reserved.