---
KSSP-12: Inspired By TV
Starring: Bambolina, Monique Shay, and Thomas Silk
Three stories inspired by popular TV shows...
1) Two women have a disagreement concerning their favorite soap. And we know how disagreements get resolved...
2) The Dating Game was never like this...in a take-off of the classic roommate vs. roommate tale, one roommate has a blind "internet" date. Her roommate becomes jealous of her friend's good fortune and well, you know. Only...when the blind date arrives, both women get a rude surprise.
3) Ever wonder what happens when someone identifies one of those criminals featured on America's Most Wanted? Two women find out in America's Most...Bound and Gagged.
This video features on-screen tying, stuffed mouths and layered gags.
---
Inspired By TV: (about 60 minutes long): $22 (postpaid in US). Available in VHS and PAL and all other formats (at extra cost).
---
Stills taken during production of Inspired By TV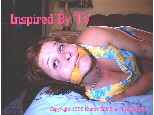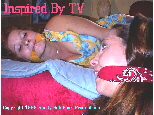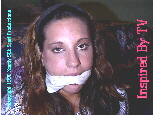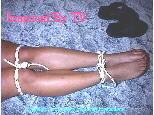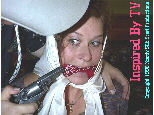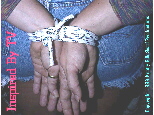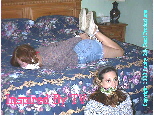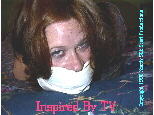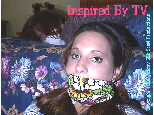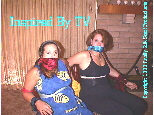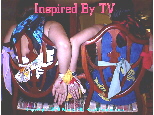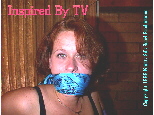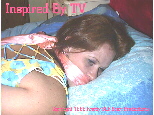 ---
BACK TO DAMSELS IN DISTRESS VIDEOS PAGE
---
Scarf Fashions | How To Tie | Models | Didcap | Evidence | Order
Quick Guide | Erotic | Scarf Rope | Pantyhose | Amateurs | Specialty
Tommy and Bev, Knotty Silk Scarf Productions
© 2000 - 2007, All Rights Reserved.