---
KSSP-14: The Double-Cross
Starring: Summer Haize, Monique Shay, Bambolina, and Thomas Silk
When Lady Andrews is robbed of her jewels, she and her personal secretary are left bound and gagged in her bedroom. The cat burglar (Monique Shay) has gotten away with the jewels, but in the process has double-crossed her partner (Summer Haize). This doesn't sit well with her partner, who attempts to get her share of the loot. To complicate this mix of tie-up exchanges, the greedy personal secretary (Bambolina) makes her bid for the jewels. Who will end up with Lady Andrews' fortune in jewels (and who will end up squirming in ropes and gags)? We won't tell...
There are not one (1) or two (2), but four (4) chloroform scenes in this video. The ladies are gagged on-screen - usually with a wad stuffed in their mouth. They are bound (sometimes on-screen) with rope, scarves, handcuffs and tape.
---
The Double-Cross: (about 60 minutes long): $24 (postpaid in US). Available in VHS and PAL tapes and all other tape formats (at additional cost).
---
Stills taken from the video The Double-Cross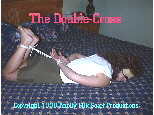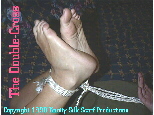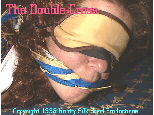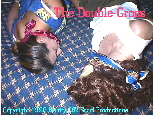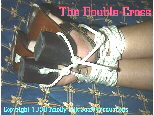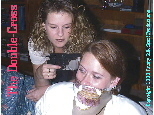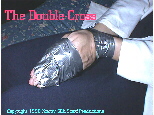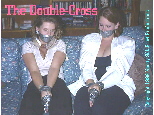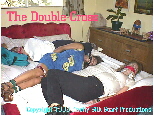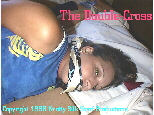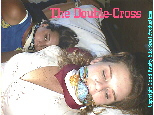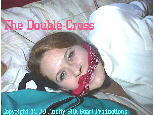 ---
BACK TO DAMSELS IN DISTRESS VIDEOS PAGE
---
Scarf Fashions | How To Tie | Models | Didcap | Evidence | Order
Quick Guide | Erotic | Scarf Rope | Pantyhose | Amateurs | Specialty
Tommy and Bev, Knotty Silk Scarf Productions
© 2000 - 2007, All Rights Reserved.