---
KSSP-19: Put A Sock In It!
Starring: Mysti Malone, Bambolina, Raven Tipps , and Thomas Silk
Three ladies...who are the good and who are the bad gals? Difficult to tell in tale in this tale of intrigue. Only thing for certain is that each lady finds herself in ropes and gag several times...and not just any type of gag. Taken off of sweaty feet, used as stuffing, wrapping, or full head covering, stockings or socks stifle the cries of these lovely ladies. They know the meaning of "Put a sock in it!"
---
Put A Sock In It!: (about 55 minutes long): $27 (postpaid in US). Available in VHS and PAL tapes and all other tape formats (at additional cost).
---
Stills taken during the production of Put A Sock In It!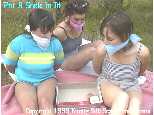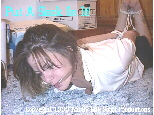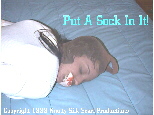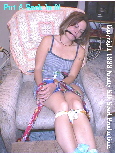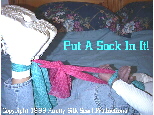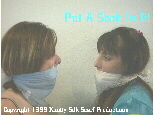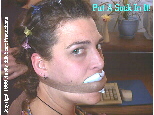 ---
BACK TO DAMSELS IN DISTRESS VIDEOS PAGE
---
Scarf Fashions | How To Tie | Models | Didcap | Evidence | Order
Quick Guide | Erotic | Scarf Rope | Pantyhose | Amateurs | Specialty
Tommy and Bev, Knotty Silk Scarf Productions
© 2000 - 2007, All Rights Reserved.
.