---
KSSP-3: The Will
Starring: Angel Scarlet, Roxanne Starr, and Amanda Wealth
What happens when two sisters battle for an inheritance and involve a shady attorney? Four different chloroform scenes, a drooling ball gag, stuffed taped mouths, stuffed cleave gagged mouths, handcuff bondage, lots of rope and of course, a few scarves worn in appropriate ways over/in the mouths of these lovely ladies. Who will find the will and get the inheritance? The outcome is in doubt until the final minute of this 88-minute bondage romp. The ropes are tight (none of the actress could get free) and the gags are effective (all they could do is mmmppphhh!).
The Will: (Approximately 88 minutes long): $24 (postpaid in US). Available on DVD-R and VHS/ PAL tape formats and all other tape formats (at extra cost).
---
Stills taken during production The Will and some images taken directly from the video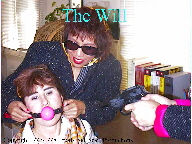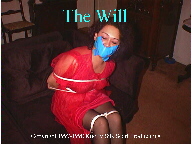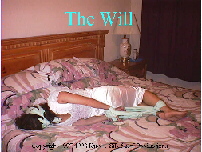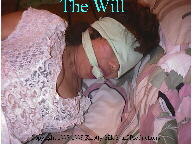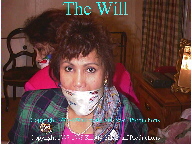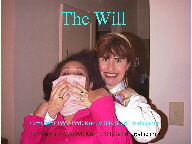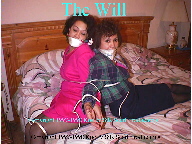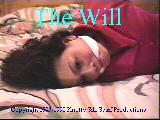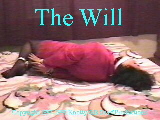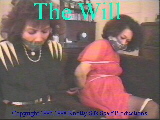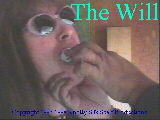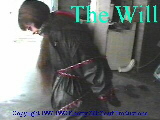 ---
BACK TO DAMSELS IN DISTRESS VIDEOS PAGE
---
Scarf Fashions | How To Tie | Models | Didcap | Evidence | Order
Quick Guide | Erotic | Scarf Rope | Pantyhose | Amateurs | Specialty
Tommy and Bev, Knotty Silk Scarf Productions
© 2000 - 2007, All Rights Reserved.