---
KSSP-45 House Bound!
Stories of Home Invasion Robberies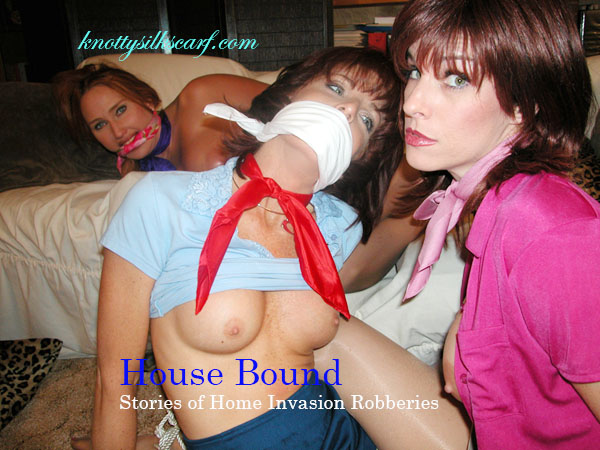 Starring: Alex Foxe (in her last video performance for us prior to retiring), Sabrina Stone, Nikki Steel, Angella Faith, Katerina Duvall, Darby, and Rex Ryan
Three stories of women surprised by home intruders. They steal more than money and jewelry while their victims are helpless.
In Bed Bound, a woman (Alex Foxe) is held bound and gagged on her bed while the robbers try to get the combination to her safe.
Is the security system saleswoman in Need a Security Alarm? just trying to sell Angella Faith a security system when she ties her up as a demonstration or is something more sinister going on?
The final story shouldn't have happen...if only the three victims hadn't come home so early...but they did and they interrupted a robber. Grabbed One-By One, they, chloroformed, bound, gagged and fondled. They struggle to get free and to avoid the robber's exploring hands.
These videos feature rope bondage and one scene of scarf bondage. There is lots of on-screen tying, gagging and fondling.
House Bound! (about 70 minutes long):
Video: $37 (Postpaid in US) Available on DVD-R and VHS-NTSC and VHS-PAL tapes and all other VHS formats (at additional cost).
---
Stills taken during the production of
House Bound!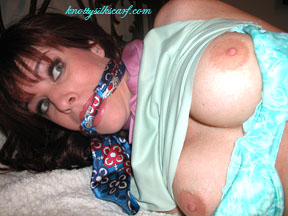 ---
BACK TO Scarf/Rope Videos page