---
Bev's Binding Pantyhose Fantasies - 3
Picture and Video Clip CD-ROM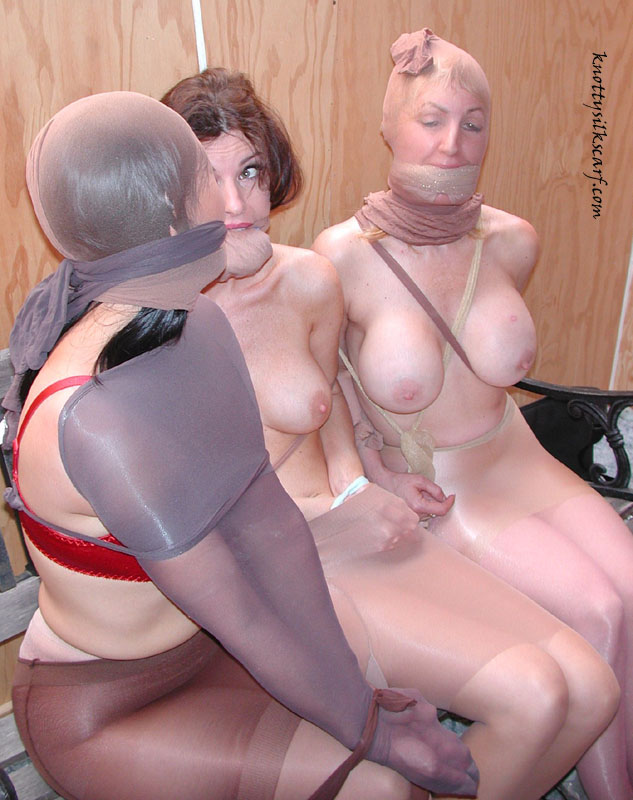 Starring: Star Chandler, Sindee Coxx, Alex Fox, Goldie, Juni, Kat-9, Jacklyn Lick, Nicole Moore, Julia Redken, Ginger Sands, Sirena Scott, Maria Shadoes, Julie Simone, Nikki Steele, Sabina Stone, Rubee Tuesday, and Autumn Woods

Ripped from the T&G Headlines on Bev's Knotty Club...7 photo stories showing beautiful women forcibly bound, gagged, hooded, and leg sheathed with unforgiving nylon pantyhose. They can only squirm as their captors take full advantage of their helpless situation. Stories include...
Robber Bound and Gagged with Pantyhose as Sisters Get Revenge
Courier Duped by Enemy Agent
Nylon Payback for Woman Who Stole Boyfriend
Girl Talk Ends in Silence
Housewife and Friend Terrorized by Masked Woman
Exclusive: A Mob Wife's Secret Life
The Case of the Hosed Spies

In addition, watch the complete 21-part Valentine's Day Surprise video clip series at 3 times the quality that was originally posted on BKC.
Download the preview reel of Valentine's Day Surprise
(Link to get your Windows Media player can be found on the BKC Guest page.)
$30 (Postpaid, US and Canada; overseas add $2)
Current 30-day BKC members only: $27 (Postpaid, US and Canada; overseas add $2)
Current 90-day BKC members only: $20 (Postpaid, US and Canada; overseas add $2)
---
Some of the ~1,400 images on
Bev's Binding Pantyhose Fantasies -3
---