---
Bev's Scarf & Rope Bondage Adventures - 1
Picture and Video Clip CD-ROM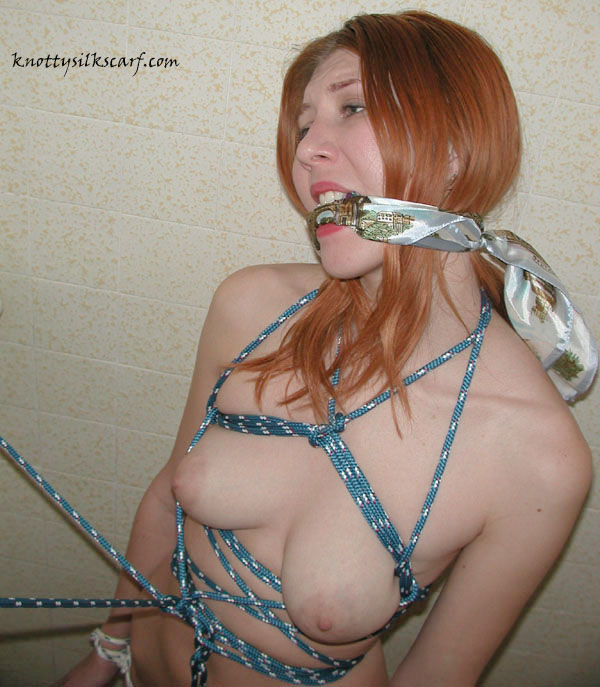 Starring: Peaches, Nikki Steele, Kristy Miller, Nicole Moore, Rubee Tuesday, Lena Ramon, Kianna, Shay Sights, Monique Shay, Talia Monet, Lana Blake, Brandy White, Brittany Karlson, Skylar Paige, Autumn Woods, Cleo Nicole, and Velda Fatale

Ripped from the T&G Headlines on Bev's Knotty Club...12 photo stories (and more) showing beautiful women forcibly bound with rope and scarves. They are gagged with scarves, bandannas and handkerchiefs...usually with their mouths stuffed to insure their silent cooperation. They can only squirm as their captors take full advantage of their helpless situation. Stories include...
Woman Tied, Gagged and Robbed at Home!
Robber Ties and Gags Woman with Her Own Scarves
Woman Turns Tables on Lady Thief
Abduction of Pop Star Being Investigated
A Little Fun Requires Restraint
Local Woman Sent to the Showers By Burglar
Local Beauty Accosted at Home
Woman Kidnapped! Friend Left Bound and Gagged on Park Bench!
Socialite Feud Ends in Ropes and Gags - Maid Tells All!
Featured: Miss Nikki's School for Rebellious Women and Girls (scarf)
Woman and Her Niece Accosted By Burglars (scarf bondage part only)
Bondage Fashion: Don't Gag on that Bandanna!

In addition, watch the complete 20-part Stolen Identity and the 4-part Robbery (April, 2001) video clip series at 3 times the quality that was originally posted on BKC.
Download the preview reel of Stolen Identity
(Link to get your Windows Media player can be found on the BKC Guest page.)
$30 (Postpaid, US and Canada; overseas add $2)
Current 30-day BKC members only: $27 (Postpaid, US and Canada; overseas add $2)
Current 90-day BKC members only: $20 (Postpaid, US and Canada; overseas add $2)
---
Some of the Over 1,100 images on
Bev's Scarf and Rope Bondage Adventures -1
---