---
Bev's Scarf & Rope Bondage Adventures - 2
Picture and Video Clip CD-ROM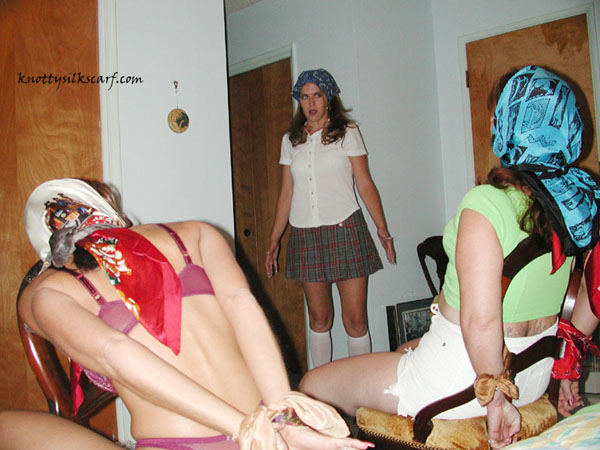 Starring: Star Chandler, Sindee Coxx, Alex Fox, Goldie, Mele Kai, Brittany Karlson, Kat-9, Talia Monet, Cleo Nicole, Julie Simone, Tory Sinclair, Nikki Steele, Sabina Stone, Rubee Tuesday, Brandy White, and Autumn Woods
Ripped from the T&G Headlines on Bev's Knotty Club...10 photo stories showing beautiful women forcibly bound with rope, scarves and bandannas. They are gagged with scarves, bandannas and handkerchiefs...usually with their mouths stuffed to insure their silent cooperation. They can only squirm as their captors take full advantage of their helpless situation. Stories include...
Woman Claims To Be Mermaid "They tried to kidnap me!", She claims
Woman and Her Niece Had Been Previously Robbed!
Two Women Fake Robbery and Meet Real Robber
Realtor's Commission for Showing House: Being Bound and Gagged
Escaped Convict Terrorizes Women
Business Meeting Becomes a Bind
Housemates Accosted By Intruder - Bound Twice
Well-Known Models Forced to Watch Football!
T&G Reporter Gets Tied Up in Her Own Story
Cowgirl Robbed of Father's Will and Deed to Ranch
In addition, watch the complete 14-part scarf bondage Welcome to the Neighborhood video clip series at 3 times the quality that was originally posted on BKC.
Download the preview reel of Welcome to the Neighborhood
(Link to get your Windows Media player can be found on the BKC Guest page.)
$30 (Postpaid, US and Canada; overseas add $2)
Current 30-day BKC members only: $27 (Postpaid, US and Canada; overseas add $2)
Current 90-day BKC members only: $20 (Postpaid, US and Canada; overseas add $2)
---
Some of the Over 1,300 images on
Bev's Scarf and Rope Bondage Adventures -2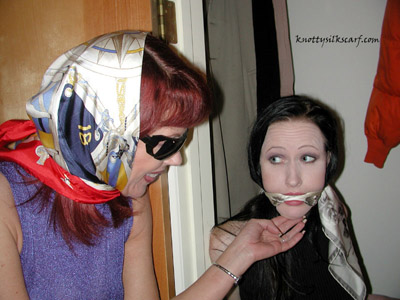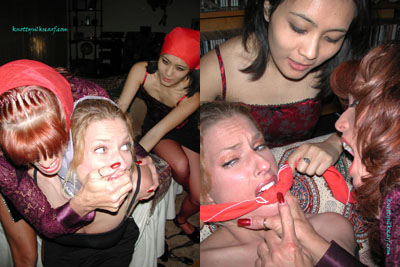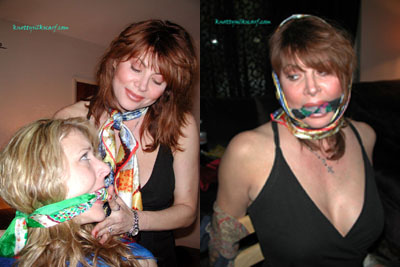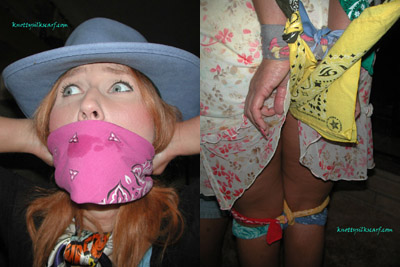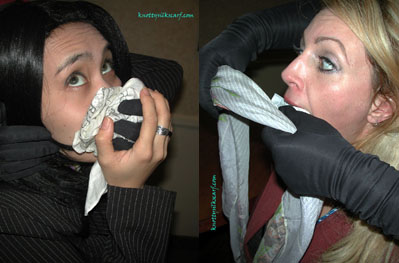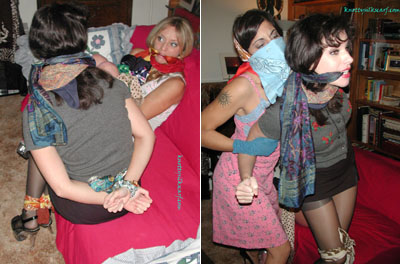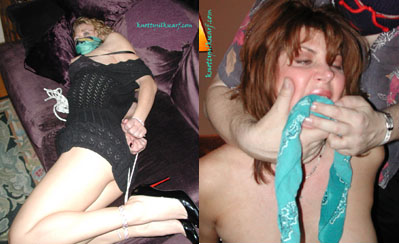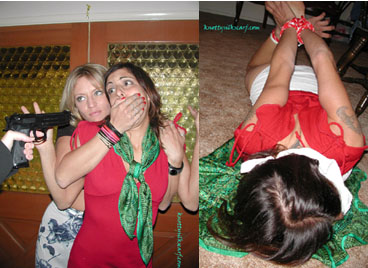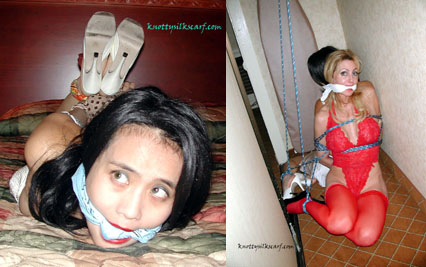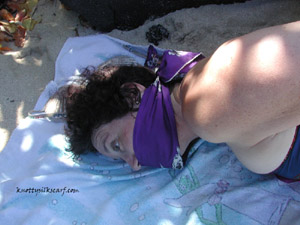 ---